Solutions for Assembling Line
We evaluate the assembly workflow, optimize the production capacity and design automation process for our clients.
Free Flow Assembly Lines are mostly applied in production lines with multi-assembly purposes. This solution enables assemblies being stacked and processed with automatic work stations or robotic arms to reduce the use of manpower, also improving work productivity by flexibly setting functional mechanisms or auxiliary equipment for operating staffs.
Applicable industries: Motor parts manufacturing, Pump component manufacturing, Small household appliance component manufacturing, DIY tool component manufacturing, electrical equipment manufacturing, machinery equipment manufacturing, bicycle parts manufacturing, furniture manufacturing...etc.
Medium & Large Packaging Line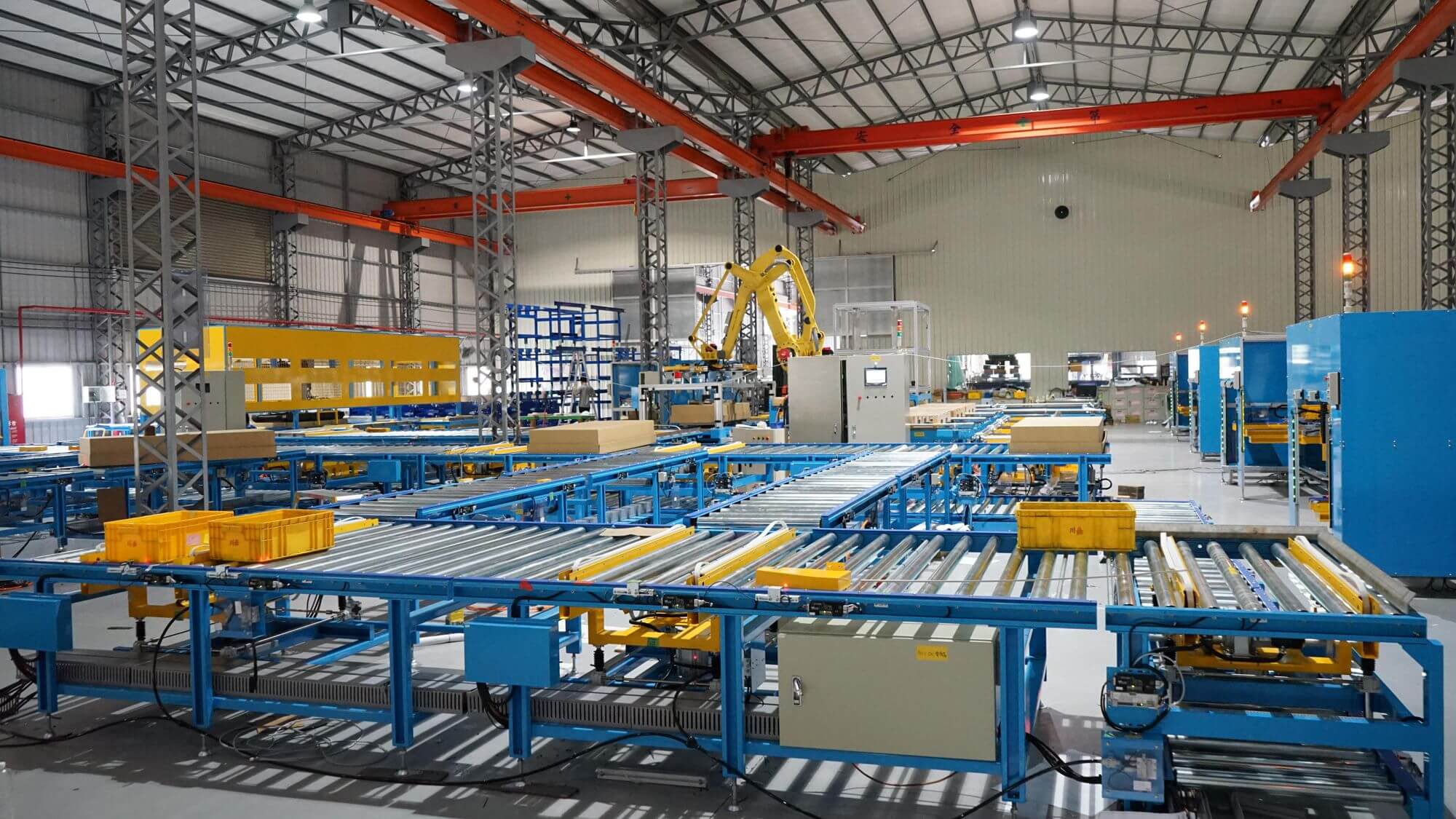 Medium & Large Packaging Assembly Lines can be designed for various production requirements. Due to the weight and volume of large work pieces, it is considering a big challenge for staffs to transport large work pieces between production lines, while deploying automation conveying lines can connect different production lines with conveyor lines and integrate them at the packaging end. / Case sealing machine, tape machine, film wrapping machine, etc. to carry out automatic packaging solutions, completing the workflow in a one-stop operation.
Applicable industries: Sports equipment manufacturing, Home appliance manufacturing, Electrical equipment manufacturing, Precision machinery manufacturing, Automobile manufacturing, Locomotive manufacturing, Furniture manufacturing, etc.
The Belt Assembly Line is designed for customers who has the need to produce and assemble small and medium-sized work pieces. It is often used in the assembly of small workpieces, hardware parts, electronic parts, etc. It can be arranged with work desks, lighting equipment, racks, computer mainframes and effectively reduce the burden on staff and maximize production efficiency.
Applicable industries: Electronic component manufacturing, Hardware component manufacturing, Electronic product and optical product manufacturing, Auto parts manufacturing, Locomotive parts manufacturing, Bicycle parts manufacturing...etc