Provide customers with the best "service and quality" with years of "experience and technology"
Adhering to the humanistic care of "caring for employees", let the enterprise reflect the lifelong vision of "sustainable operation"..
We care about clients, and provide the suitable material handling solutions and automation conveyor systems,we'd like to create a win-win situation through long-term cooperation.
Reasonable cost, strict quality control, continuous innovation and sustainable operation.
Improve the technical ability of employees, continuously improve the quality. From Taiwan To the World.
Share business results with employees and fulfill social responsibilities.
Overview of Erlin New Factory, which is expected to open in February 2023
7300 m2 manufacture area in 1F for general projects.
4749 m2 manufacture area in 2F for dust-free projects.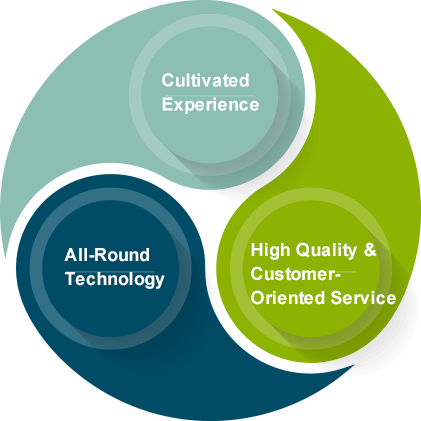 Office area located in Taichung is expected to kick off in June 2023, with 600 square meters in sum.